Travel information
PRACTICAL INFORMATION
Climate: The Rio de Janeiro is a subtropical city. The summer runs from December to March with temperatures ranging from 25 ° C (77 ° F) to 42 ° C (108 ° F); winter is from June to August, the temperature around 20 ° C (68 ° F) day, 16 ° C (60 ° F) at night.

Business hours: Most offices open from 09:00 to 18:00h Monday to Friday and from 09:00 to 13:00h on Saturdays. Most major shopping centers such as the South River and the Barrashopping open Monday to Saturday from 10:00 to 22:00h and on Sundays from 15:00 to 21:00h.
Rio has several convenience stores open 24 hours / day. Banks are open Monday through Friday from 10:00 to 16:00h.
ACCESIBILITY
International Airport of Rio de Janeiro - Galeao - Antonio Carlos Jobim
Tom Jobim International Airport, located on Governor's Island is easily accessible by modern highways, the center and the south of the city, where the major hotels are found. Twenty-six international airlines and all Brazilian airlines operate from this airport.
Information: (+55 21) 3398-5050
Flights: (+55 21) 3398-4527 / 3398-4526
Domestic- airport Santos Dumont
The Santos Dumont Airport, located in the city center offers regional flights linking the main cities of Brazil, business jets and smaller aircraft.
An excellent taxi service and bus service links the airport to the main hotels and residential areas.
Information and flights: (+55 21) 3814-7070
---
HOST
CO-HOST
IN COLLABORATION WITH
---
Platinum Sponsor


---
Gold Sponsor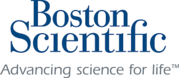 ---
General Sponsor