Hands On
1. To register for Hands On, you must access your RESTRICTED AREA clicking on "Sign In" using your login and password.
2. Then go to the "ACTIVITY REGISTRATION" menu and select the Hands On you would like to participate.
Important! By choosing 4 or more activities, you will get a 10% discount on each one!

See below the list of Hands On Classes available for registration and their schedule:
Subject to availability. Enjoy and sign up right now!

Until 2020-01-30
Until 2020-03-01
After 2020-03-01
and on site
WEO member

U$ 160,00

U$ 180,00

U$ 200,00

SOBED member

U$ 160,00

U$ 180,00

U$ 200,00

SIED member

U$ 160,00

U$ 180,00

U$ 200,00

LASPGHAN member

U$ 160,00

U$ 180,00

U$ 200,00

Regular Delegate

U$ 160,00

U$ 180,00

U$ 200,00

Fellow, nurse & technician

U$ 160,00

U$ 180,00

U$ 200,00

Student

x

x

x
Here is the list of courses available for enrollment and their schedule:
March, 08 | SUNDAY
| | |
| --- | --- |
| | Time |
| | 08:30-10:00 |
| | 14:00-15:30 |
| | 08:30-10:00 |
| | 14:00-15:30 |
| | 08:30-10:00 |
| | 14:00-15:30 |
| | 08:30-10:00 |
| | 14:00-15:30 |
| | 08:30-10:00 |
| | 14:00-15:30 |
| | 08:30-10:00 |
| | 14:00-15:30 |
| | 08:30-10:00 |
| | 14:00-15:30 |
| | 08:30-10:00 |
| | 14:00-15:30 |
March, 09 | MONDAY
| | |
| --- | --- |
| | Time |
| | 08:30-10:00 |
| | 14:00-15:30 |
| | 08:30-10:00 |
| | 14:00-15:30 |
| | 08:30-10:00 |
| | 14:00-15:30 |
| | 08:30-10:00 |
| | 14:00-15:30 |
| | 08:30-10:00 |
| | 14:00-15:30 |
| | 08:30-10:00 |
| | 14:00-15:30 |
| | 08:30-10:00 |
| | 14:00-15:30 |
| | 08:30-10:00 |
| | 14:00-15:30 |
---
HOST
CO-HOST
IN COLLABORATION WITH
---
Platinum Sponsor


---
Gold Sponsor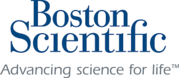 ---
General Sponsor