VCE Training - March, 10 | TUESDAY
This activity doesn't requires extra payments. But requires extra registration.

1. To register for Hands On, you must access your RESTRICTED AREA clicking on "Sign In" using your login and password.
2. Then go to the "VCE Registration menu and select to participate.

---
HOST
CO-HOST
IN COLLABORATION WITH
---
Platinum Sponsor


---
Gold Sponsor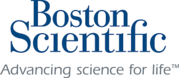 ---
General Sponsor